How to Find Best PG in Bangalore
Bangalore is too accessible and friendly for people who want to move from one location to another to find jobs or better living conditions. Bangalore is the city in India which has the best PG's in Bangalore. People are migrating for better education, facilities and employment opportunities. Individuals who migrate the most are those who come from small towns and areas that are not widely popular and lacking in providing their population with better living standards. Bangalore is one such place that accommodates many migrants. A Paying guest or a PG Accommodation is basically a fully furnished room in a home or a flat with basic amenities such as food, TV, WI-FI , Attached Toilets etc. In Bangalore Paying Guest Business is a boom since they provide home for many IT employees and many students in Bangalore.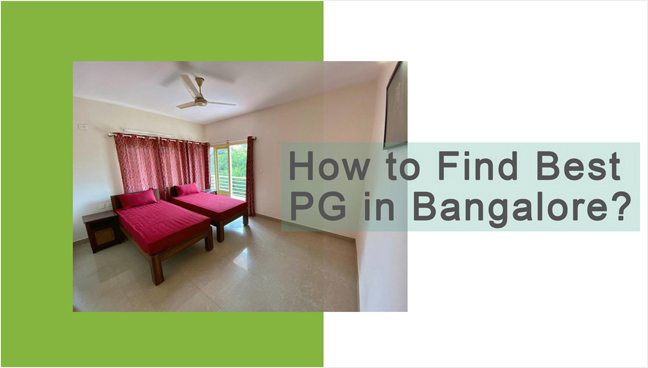 Marathahalli
This place on the outskirts of Bangalore is truly crowded. It's very similar to HAL Airport and HAL Museum, following the big IT companies. Marathahalli is the best place in Whitefield and Electronic City for the students who come for Job Searching and the people who go to the IT companies.
Marathahalli is a safe and inexpensive place to be find a suitable PG in Bangalore. IT professionals working in Bangalore choose this more.
They have shared and individual rooms for PGs.
It is situated closer to HAL airport in the suburbs of the city of Bangalore.
This area is within easy reach of the Electronic Town, Whitefield, Domlur and others
Transportation to any other area of Bangalore is easily accessible from this place.
Koramangala
Located in the south-eastern part of the city of Bengaluru. It is a mix of different intersections such as inner ring road, SARJAPUR road, madival road.
In this region the cost of living is moderate.
This area's PGs provide single people with all of the necessary amenities.
It is situated in the southeast of Bangalore 's Millennium City.
It is generally recognized as a cosmopolitan city since people from diverse cultures and hometowns live here.
It provides people with proper transportation and connectivity, and links Electronic City roads, airport roads, intermediate ring roads, Hosur road, etc.
Bellandur
Bellandur is located close to the outer ring road which runs from the silkboard to the hebbal near the international airport. In addition, bellandur is centrally located between two major well-developed areas such as Whitefield and Electronic City (IT zone). Bellandur is packed with good facilities for PG (paying guest), and other accommodation. Also, HSR layout, devarabeesanahalli, panathur, and kadubeesanahalli are the top places with lies near bellandur provide the best residential space at affordable rates.
The cost of renting PG is fair for students here in Bangalore.
It is a popular area to get accommodation as it offers household hunters affordable and variety of housing options.
This area is more similar to Bangalore's many shopping malls, famous food joints, and hospitals.
This area lacks links with other highways, like the Outer Ring Road, somewhere behind.
About FlatMate
FlatMate.in is a first app that helps you to search shared room/apartments based on common liking & interests and not just based on usual factors like location and price range. In other words, we focus on the relationship between potential roommates. A study shows if you share apartment with compatible roommate than chances are higher that you would stay longer with each other and will become friend for life.