Top 5 Best Websites For Your Careers
There are a variety of job websites that you can use to find job openings online but the best job boards and career search engine websites have quick and easy to use search tools. They allow you to search based on the job type, location and other criteria you are looking for.These are some of India's best job search sites which have continuously bridged the gap between the employer and the employee through their platform for best websites for your careers.
Indeed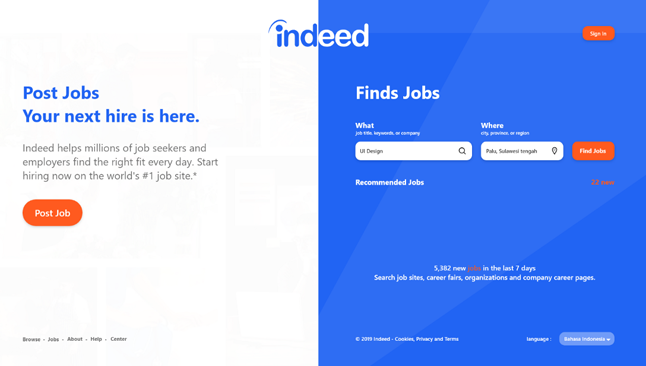 Indeed, it is the largest work site with millions of job listings from thousands of websites, including business careers sites, job boards, classified newspaper, organizations, and other online job posting sources. The 15-year-old US site, considered one of India's best employment portals, has expanded its reach to more than 60 countries worldwide. Indeed, one of India's work sites comes with a minimalist web interface that enables its users to search for jobs based on their residence.
Naukri.com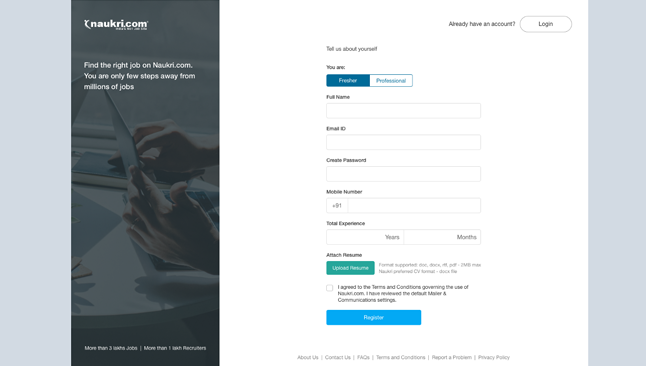 It is one of India's first Naukri job sites that was initiated in our country and has grown to become one of India's top job portals.After a Naukri.com registration, you can start your search on job sites in India within seconds. Naukri.com is one of India's leading Naukri work pages, which acquires more than 60 percent of Indian work hunting market space.
LinkedIn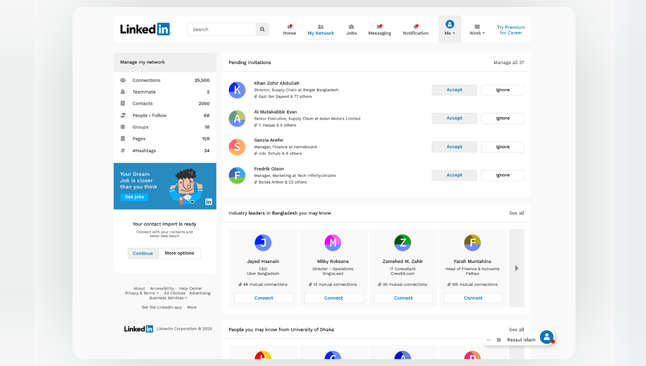 LinkedIn provides a lot — networking, LinkedIn learning is a fantastic online course platform, and yes — careers hunting! LinkedIn does have one of the best career search engines online.LinkedIn has also served as a reliable platform for being another of India's best job sites, providing its users with jobs that match their skill requires via LinkedIn. Another obvious choice is LinkedIn and it's so much more than just a job board. With this, you can search for specific job listings based on location, level of seniority, etc.Through connecting to key individuals in your industry, you can also improve your networking field.
Glassdoor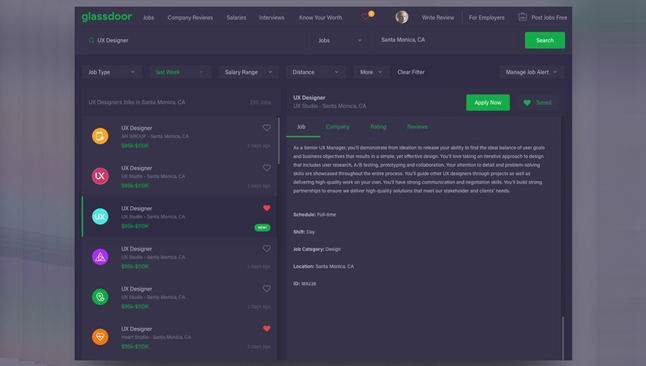 Glassdoor is one of the world's largest job and recruiting sites. Glassdoor allow you to search for jobs, it also allows people to review the organizations they have worked with and share salary and benefits details, providing insight that job seekers wouldn't know otherwise.
Monster India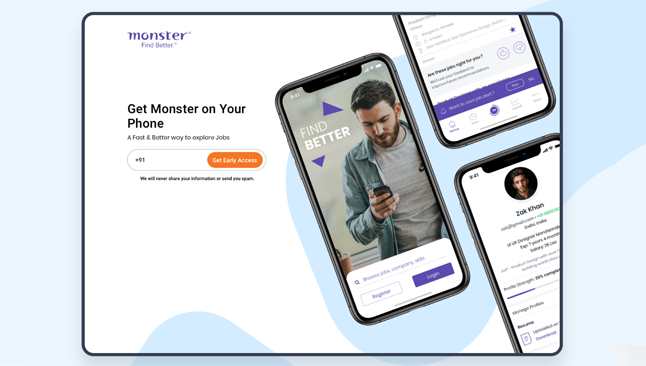 Monster is another general search board platform where you can search for jobs based on keywords, places, as well as being the first big job search site, this huge job site was one of the first commercial websites, ever. Monster is a global web search site for careers that was founded back in 1999 and that has spread its reach around the world like India. It provides services in more than 40 countries including resume uploads, networking boards, company profiles, a resume review service and a mobile app. Monster is one of India 's work portals that enables you to stay updated via email on the latest job notifications.
About FlatMate.in
FlatMate.in is the first app that helps you to search shared room/apartments based on common liking & interests and not just based on usual factors like location and price range. In other words, we focus on the relationship between potential roommates. A study shows if you share apartment with compatible roommate then chances are higher that you would stay longer with each other and will become friends for life.